the world's best 4 cake shops and bakeries
Who doesn't enjoy cookies, cakes, pies and pastries? Everybody likes them. If you ever hear a negative answer to this question, politely tell them that if that's true, they didn't taste the good stuff. Here are 4 locations where you can direct these people to see what a truly delicious baked product tastes like. If this doesn't change their minds, they're either in denial or lying to you for fun.
La Patisserie de Reves
First stop: London. I know the name is French but this amazing cake shop is located in the capital city of Great Britain. The brand originated in Paris and expanded to London. You have to try their Childhood Pastries collection that includes a crunchy pastry that melts in your mouth: Saint Honore. Make sure to try the vanilla and red fruits Charlotte with a lime sponge biscuit filled with a mix of vanilla cream, raspberry mouse and other things.
Eileen's Special Cheesecake
If you want to remain local, go to this bakery in New York. It all started in 1973 when Eileen baked cheesecakes from her apartment. Three years later, this woman launched a wholesale business. There are 25 types of cheesecake to choose from. Maybe you like pina colada, red velvet or salted caramel. You will find all these at Eileen's shop near Little Italy in NYC.
Café Diglas
Going back to Europe, we stop in Vienna, the capital city of Austria. This is a traditional coffee house that's been in business for more than 140 years. You will find the best apple strudel in the entire city at only 100 m from the Stephanplatz, the location of Café Diglas. Make sure to try the cream-filled crumble cake and the gateaux chocolate with orange and Chantilly cream. Don't leave Vienna without enjoy an evening in this place especially if you love live piano performances.
Sadaharu Aoki
The name already suggests an Asian influence. Fly to this cake shop in Tokyo to taste amazing Franco-Japanese patisserie creations. Don't forget to order the black sesame éclair and of course the matcha croissant. Order a smoky tea with your éclair and you will feel like you've tasted a little piece of heaven.
Traveling to all these countries to taste the best bakery products requires time and money. Let's say you have the money but you have to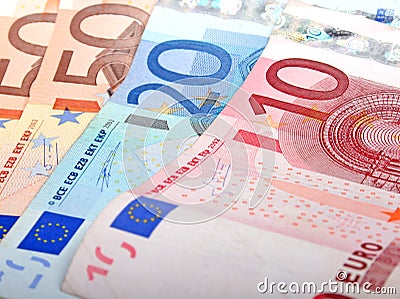 work, so you don't have the time. The solution is to quit your job. But wait, you won't have money if you stop working. So, what can you do? The answer is simple: make sure you have a lot of money so that you never work again.
How do you do this? You win the lottery. Don't laugh. There are many people in the history of the world who won millions of euros. Here are a few tips on how to improve your winning chances. Euro Millions is a safe lottery that sells affordable tickets. Spare a few euros to obtain a shot at the big prize. Who knows, maybe you are the next winner in line and you don't even know it.